Developmental Care Network (aka DCN) is a registered 501©3 Non-profit organization that caters to families and children with given diagnosis, infant-maternal mental health, or developmental disability, by helping with resources or coping mechanism so caretakers are empowered as their children with (autism, degenerative disorders or severe social emotional disturbances) thrive.
The goal is to promote relationship-focused practice through the relevance and significance of early detection and treatment in infant/toddler, promote the importance of early childhood intervention, address childhood trauma through mental health awareness, establish positive outcomes of embracing required integrated treatment that readily provides support to both child and family, connect them with available resources for individualized treatment, advocate for inclusion and access to various relevant community engagements and care-network outreaches that encourages overall well-being.
DCN Volunteer Services Provided:
ONGOING PROJECTS
My Child Thrives 'Ability Support Group' (Weekly therapeutic CHAT group for women/families with children on the spectrum or degenerative disorders)
DCN Autism Awareness Walk & Campaign (Yearly autism awareness campaign/walk to promote awareness and inclusion)
ManVoice@ DCN (webinar platform for Boys/Men/Fathers) supporting each other through ongoing conversation promoting hope and sharing coping mechanisms.
My Pikin Dey Okay! (International Support group that addresses after effects of children exposed to trauma, un-diagnosed ailment interrupting social-emotional growth while providing resources and treatment for mental health assessment strategies/policies).
Tea, Tarts & Tranquility with Yinka!  (A yearly fun-filled Ladies Only' empowerment retreat to promote wellness.
How are you "Develo-Mentally" creative writing group (Teenagers expressing themselves through art and visualize concepts for emotional outlet)
KIOSK 8: Checking-In (a 'COOK, CHAT & CONNECT' monthly strength-based event (Seasonal Host's Kitchen) to reflect and troubleshoot ongoing mental health struggles/personal/life challenges (loss, grief, depression, expectancy, caring for a special need child, navigating relationship, etc.) while also introducing new healthy meal.
Project 50 and Beyond (connecting 50 people to do 50 amazing random acts of kindness within 50 minutes) One of the most valuable gifts of life is time spent, unconditionally in service to others, knowing it can contribute to incredible positive outcomes. www.project50andbeyond.com
Team: Greater Than Cancer (Yearly cancer awareness through donation, campaign and walks. Partnership and resources with the American Cancer Society.
We support children with sustainable developmental goals while addressing the importance of mental health and well-being to thrive with their families and caretakers by empowering them with coping skills and community resources that will impact their lives positively.
Sprout Link LLC.
This is a strength-based Infant/Young child and Family-centered private practice. It is a registered subsidiary of DCN that provides access to comprehensive evaluation, assessment, and individualized treatment planning required for continuity after the given diagnosis for the child and family. Special emphasis on pregnancy, early pregnancy, infant/young child development, and social emotional behavior.
Sprout Link LLC. Treatment Services Provides:
Play-Therapy for Social Emotional Disorder (Attachment, Separation, Trauma, Grief, and Loss in Infants/Toddlers)
ABA services for Intellectual Disability Disorder (Autism etc.)
Coping mechanism for ADHD
Emotional support therapy for Severe Emotional Disturbances
Educational psychologist for IEP (Individualized Education Planning for school-aged children)
Licensed Clinicians for Home Based, Outpatient, and School Support Specialists.
MEET

THE

FOUNDER

Yinka (Anthonia) is an endorsed 'Michigan Institute for Infant Mental Health Associate (IMH-E), a licensed TLLP child and family Psychologist, Detroit Wayne Integrated Health Network- Child Mental Health Professional (CMHP); Qualified Behavioral Health Professional (QBHP); University of Florida Certified Early Childhood Education Specialist/ABA/Curriculum & Education Policy Advocate with Michigan Parent, Advocate & Attorney Coalition (MiPACC), a statewide group focused on student-centered advocacy.

She is also the Founder and Lead Behavior Clinician of Developmental Care Network, Inc. A thriving licensed 501©3 non-profit organization based in Michigan, USA.

She oversees and coordinates yearly outreach and awareness programs to promote and educate various community networks with families about the importance of Early Childhood Mental Health, Autism Awareness, Social Emotional Disturbances, Developmental Disabilities, Post Diagnosis Treatment, Child and Family Mental well-being, and Cancer Awareness Initiatives, while also offering a support group for families.

Being a mother whose daughter also graduated from Early Intervention services, and a clinician/specialist with over 19 years of experience on both sides, she carries with her a vast wealth of clinical, research, and personal experience from the home front, that has enabled her to easily connect with families and caretakers of children with emotional/behavioral disorders, diagnosis, and disabilities.

Her non-profit platform caters to developing person-center planning therapy, teaching simple floor time play-and-talk therapy, illustrating coping strategies, and completing assessment and treatment plans for children while also catering to the mental well-being of their families.

She also supports and reinforces parents' ability to seek appropriate care, advocates for mother-child bonding through each parent's strengths, and embraces any emerging parenting competencies by introducing positive parent-infant/child interactions.

Her education initiatives aim to educate families of children with special educational needs on specific topics relevant to their advocacy efforts, which also include access to equitable opportunities; educational benefits while also driving systemic change.

Yinka is the facilitator of 'over 15 different infant/young child and family-centered support groups and 5 ongoing thriving events that promote weekly inspiration of hope forum. This is basically dedicated to discussing and analyzing concerns about cultural biases, the stigma associated with children's mental health, and autism, support for families with personable literature of understanding the diagnosis, and treatment plan development for challenging behaviors while providing a safe faith-based hub for families to connect with each other to share coping mechanism.

You can also learn more about her passion for writing as an outlet and recovery space for surviving cancer, promoting hope and love during treatment, and issues of attachment, separation, trauma, grief, and loss on her inspirational blog: 'Moving Forward With Yinka'  www.anthonialawrence.com or connect with any of her ongoing community-based projects: www.project50andbeyond.com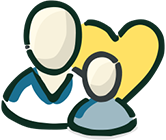 Monitoring the required monthly developmental growth chart of infant developmental milestones for
for progress..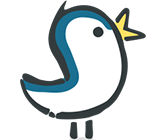 Teaching and analyzing autism spectrum disorder in children by providing support and treatment options.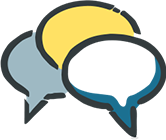 Support for young school-aged children exhibiting behavioral problems at home or school